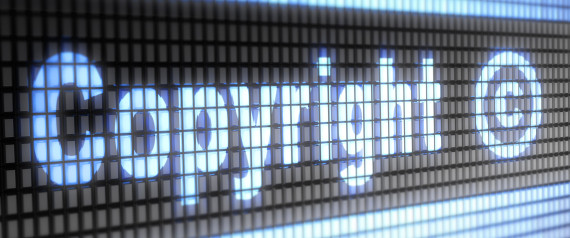 Cable giants Rogers, Bell and Videotron collectively succeeded in freezing cable-cutters MtlFreeTV, iTVBox, Android Bros Sales, WatchNSaveNow and My Electronics' sales of their Android TV boxes. The presiding judge ruled in favour of a temporary injunction of the boxes, which may stifle their future success and growth in Canada.
According to the plaintiffs, the problem with these boxes is not with the hardwareprima facie; Rogers, Bell and Videotron (Robelltron) are uncomfortable with the illegal, third-party add-ons that have been preinstalled into these boxes to facilitate pirating movies, television shows, live sports like the ongoing Euro Cup games and more.
The plaintiffs argued this was an obvious case of piracy, while the defendants countered that a TV box is simply that — a simple box.
Constantin Kyritsis, the lawyer defending two of the defendants commented, "They're like the stores selling iPads, Apple TVs or computers, which can then be used for many kinds of uses, some of them potentially illegal, but many of them legal… the vendor doesn't control or authorize what users do… They're just selling the hardware."
As media conglomerates monopolize different means of distribution and content, it gets harder to compete with them. Some of the defendants have implied they are simply working to produce healthy competition and to provide a check-and-balance system in the content market.
In the FAQ of their website, MTL FreeTV wrote, "Basically all this device is doing is linking to content already available on existing web sites, and according to the laws of pretty much any democratic country worldwide, linking is not participation in the purpose to which the link refers."
Another named defendant, Android Bros Sales, wrote, "There is no content loaded on any boxes nor do we condone downloading of content as downloading is illegal. Android Bros will happily abide by the current court decision and continue to provide our customers with legal premium streaming devices. There is no need to be a slave to ridiculous $200+ cable bills just to have access to a few channels you actually want — there [is] an abundance of legal streaming solutions that allow consumers to view content legally without taking a hit to your wallet from these corporate monopolies."
Halting these boxes only eliminates the middle man; the larger issue of pirated content still remains.
There are a number of players involved in this issue: the individuals accessing the content, the box vendors selling the means to the content, the software companies providing the medium to host the content and the cable companies providing the content.
There is a high level of uncertainty regarding which boxes truly preinstall the add-ons. Luckily for Robelltron, the marketing of the defendants' products, one of which advertised "cancel cable today," raised suspicion and further action. However, controversial marketing should not have been enough to earn the temporary injunction.
What about the companies that don't explicitly market their products as cable killers? Companies like Astro TV, for example, claimed they did not sell the boxes with these add-ons, but clarified, "… if you choose to use streaming with Kodi add-ons like Specto or Exodus, you do so at your own risk."
On the website, however, users could access an entire page of tutorials and information about these same add-ons. After a quick check to cite the page, this information has been erased. Instead, they have written, "Astro TV Boxes is changing ownership. Until this is done, we will not be selling TV Boxes with Android."
Even if companies are not explicitly encouraging methods of piracy, does it count if they facilitate it? This recent ruling may suggest that it could.
From the recent ruling, however, comes the fundamental question: Will this necessarily stall, if not exterminate piracy? The answer is no.
Users will always find a way to access wanted content. Halting these boxes only eliminates the middle man; the larger issue of pirated content still remains. Will this ruling prompt users to install illegal add-ons by themselves? If so, will Robelltron go after the millions of individual users to protect themselves from future "irreparable harm?"
There may be less remorse given to the Monarchs of Media, but the freedom of software companies like Kodi should be cause for concern. Kodi is the open-source software used by most vendors to install illegal add-ons like Exodus and Phoenix. Professor John Sullivan (Ph.D. UPenn), who currently works at Muhlenberg College, argues in "Software Freedom as Social Justice" that the Free Open Source Software Movement includes the freedom to access, manipulate and distribute information.
These freedoms are at the core of a social justice issue. Sullivan likens online licensing to the Second Enclosure Movement, whereby public lands are "handed" to private interest groups for commercial exploitation… dating back to the printing press. What we can understand from Sullivan is that information, more specifically content, has become a commodity for these monopolists and that access will always come at a cost.
With Kodi comes a communitarian environment, populated by hackers working together to create helpful applications for the public. This case puts Kodi in a different position. On one hand, there are calls to create coded barriers to stall or disallow the download of illegal plug-ins add-ons. On the other hand, the fundamental principle of open-source software is just that — it is open for the public to study, improve, run and redistribute.
These plug-ins are not formally associated or partnered with Kodi, but netizens have been using one for the other on an overwhelmingly consistent basis. TVaddons.ag, calling themselves the "future of television," wrote on their website that "397 TB of add-on updates were distributed during the month of March… [and] 19 million people used Kodi with these add-ons."
In response to incorrect associations between the actual software that Kodi produces and the illegal plug-ins that it does not, Nathan Betzen (Product Manager for Team Kodi) wrote, "If you see somebody selling a box that's 'fully loaded' or comes with the phrase 'free movies and TV with Kodi,' please, ask them to stop. And let us know… It's OK to sell a fully loaded box that doesn't have Kodi installed. It is not OK to sell a fully loaded Kodi box."
Gray areas like this demonstrate that piracy is unlikely to be slowed or exterminated.
The software company argued that these false associations have negatively hurt their brand and risk the loss of developers and online free speech.
Betzen continued, "We love making Kodi… and we want to keep making Kodi better… but every day our name gets dragged through the mud, we are in danger of losing developers and losing the freedom to make Kodi great."
Creating barriers may stifle the freedom of speech so crucial to open-source software and even challenge its foundational principles, but what happens when developers stop participating altogether, resulting in radio silence?
Once the full trial is underway, we will be able to get more answers. Until then, this has been a wake-up call for all players — the users, the developers, the vendors and the providers — to protect themselves the best way they can.
Follow HuffPost Canada Blogs on Facebook